The Requirements
To be a good fit for the Store Manager opportunity, you will need:
2 to 5 years of retail management experience; sporting or athletic industry experience would be a plus.
A college degree (preferred) or the equivalent work experience.
Experience directly managing and developing a retail team. Quick question for you - click here
The ability to provide coaching and direction, thereby developing and empowering direct reports.
The skill to ensure work flow and processes are maximized for efficiency and profitability.
Strong communication skills and the ability to interact with all levels of internal and external stakeholders including management, employees, outside vendors and others.
Strong computer skills including Microsoft Office Suite applications, specifically Outlook, PowerPoint, Word, and Excel. Experience using Lotus Notes and/or ADP software would be an advantage.
A high degree of professionalism in communication, attitude and teamwork with customers, peers and management.
The ability to consistently demonstrate quality work, attendance and appearance.
The ability to adhere to all company policies, procedures, safety regulations, and local, state and federal laws.
Flexibility and willingness to work varied hours including nights, days, weekends, and extended hours when necessary, in order to support business needs.
?
The Role
Reporting to the District Manager, as Store Manager (Head Coach), you will be responsible for all aspects of the day-to-day operations for a new ASICS outlet store. You will take a strategic high-level view, while also maintaining a tactical, hands-on approach to sales, customer service, recruiting, training and coaching, P&L, and store standards.
Quick question for you - click here

You will be responsible for hiring, supervising and managing all team players -- we anticipate that this location will have a team of 7 or 8 year-round employees, and up to 20 during the holiday season. Most of your team will be part-time, but you will have one or two full-time management members on the team. It will be up to you to implement and enforce company policies and procedures and corporate directives, as well as build a culture dedicated to service. Additionally, you'll establish control-related standards and procedures for your store.
Specifically, your responsibilities will include:
Reaching and exceeding business results/goals through team leadership and sales floor management; ensuring sales plans and KPI's are achieved. Quick question for you - click here
Recruiting staff to meet the availability needs of the business and retaining talent that will contribute to the growth of the retail division.
Effectively training, educating and coaching your team on processes and procedures, product knowledge, customer service, etc.
Supporting and executing directives from Visual Merchandising, Operations and Marketing to ensure that information is properly communicated to the store team and that all deliverables are completed within specified deadlines.
Ensuring Loss Prevention policies and procedures are followed.
Managing payroll and store scheduling within established guidelines to ensure proper coverage based on business needs.
Managing controllable expenses along company guidelines and ensuring overall profitability targets are met or exceeded.
Partnering with Human Resources and your direct reports in order to set goals for professional development.
Developing your team and formulating succession plans, as appropriate, to maximize the opportunity for internal promotions.
Overseeing financial/sales audits and inventories to protect the store from internal and external shortages.
Communicating with the Director of Retail regarding all team relations, day-to-day operations and any compliance related matters.
Upon joining us, you'll enjoy a week of on-boarding and training at our corporate offices in Irvine, California. You'll work with Human Resources, Visual Merchandising, our Footwear team and others focused on the retail group. Post-training you'll begin working in your market, hiring your staff and getting the store ready to open. You'll partner with HR on pre-employment screening processes, then once your team is in place, approximately a week before opening, an expert trainer will do a day or two of product training with your staff as you begin building the culture. Your high-reaching mission will be to maximize profits while maintaining high standards and growing your market share.
Note: this description is intended to give you a general overview of the position and is not an exhaustive listing of duties and responsibilities.
Why ASICS America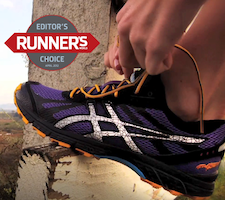 Career growth
-- at ASICS, we empower our employee's to
Stop At Never
-- to pursue their career goals. We strongly believe in promoting from within, and always look first to our internal talent for open opportunities. From this role you could pursue a District Manager position, overseeing several stores, or you could set your sights on a corporate role, move into loss prevention, the wholesale department, or even product development -- your path will depend upon your goals, talents, and ambition.
Strong and collaborative team
-- based upon our core values, everyone's input and contributions are respected. We nurture a collaborative environment, and hire team members that are never content; always pushing through their own limitations, continually in the pursuit of improving performance, are innovative, creative, reach for new challenges and always drive to surpass the next goal. If this sounds like you, you'll fit right in.
Blank slate
-- this is a role that will allow you to build your team and store operations from the ground up. Of course we have strong core values already in place, but you'll be the face of ASICS for your team and customers. You will be challenged to use your experience, skill and creativity to make a strong and visible impact on the bottom line and provide local representation of the brand.
Great environment
-- ASICS is an acronym derived from the Latin phrase, Anima Sana In Corpore Sano - a sound mind in a sound body. Not only is the ancient Latin phrase our name's origin, it's a motto we choose to live our lives by here at ASICS America Corporation. This ideal was introduced to us by our founder, and has been a central focus of ASICS since its inception. Because of this, we've created a culture that allows talented, energetic people to flourish and we are always looking for the most passionate, focused, and reliable individuals ready to adopt this way of life as their own.
Excellent compensation
-- in addition to a competitive wage and bonus incentive program, we offer a comprehensive benefits package including health, dental and vision insurances, a 401(k) plan and more.
Pictured: The new ASICS® GEL-FujiRacer™ brings technical innovation and weight reduction to the forefront of its trail specific design, and provides even the most avid of trail runners with a seriously light and quick running shoe.
Keys to Success
To excel in this role, you'll need to have an entrepreneurial spirit and the desire to grow professionally while also growing the business. In order to be an outstanding Store Manager (Head Coach), you will be a strong manager who will take full ownership of your store and what happens within its four walls. You'll bring a balanced approach to everything you do from achieving business results, to merchandising, to building best practices, managing the P&L and supporting corporate directives, to ensuring that your team is well trained and effective. You'll be constantly in motion -- evaluating, adjusting and improving store operations. If you're looking for a role where all the processes are in place and you can simply follow the model, this position will
not
be a good fit. If, however, you're looking for a challenge and an opportunity to help formulate the model, this is the role for you. Your success here will depend on your ability to be adaptable, comfortable with change, and motivated to build from the ground up. Additionally, you'll need to be:
A skilled and confident coach and leader
Team oriented, customer focused, and results driven
Able to demonstrate strategic agility, while keeping your eyes on day-to-day tactical responsibilities
Innovative and creative, while also being business minded and logical
Professional and able to operate with integrity and honesty
Comfortable with ambiguity
About Us

In 1949, Mr. Kihachiro Onitsuka began his athletic footwear company (Onitsuka Co., Ltd.) by manufacturing basketball shoes out of his living room in Kobe, Japan. He chose the name ASICS for his company in 1977, based on a famous Latin phrase "Anima Sana In Corpore Sano", which when translated expresses the ancient ideal of "A Sound Mind in a Sound Body." Taking the acronym of this phrase, ASICS was founded on the belief that the best way to create a healthy and happy lifestyle is to promote total health and fitness.
ASICS products were introduced to the United States in 1959 and brought with them an incredible story of athletic performance and technical advancements, a philosophy which still holds true today. We are the leading manufacturer of performance athletic footwear, apparel and accessories.
ASICS has won numerous shoe awards by Runner's World magazine, including the 2011 International "Editor's Choice" award for the GT-2160™ and a Spring 2012 "Editor's Choice" nomination for the GEL-FUJIRACER™.
Pictured: The ASICS® Custom Uniform Program for track & field, cross country, wrestling and volleyball allows teams to customize their uniforms in a few simple steps.